HOW TO CHOOSE YOUR CANYON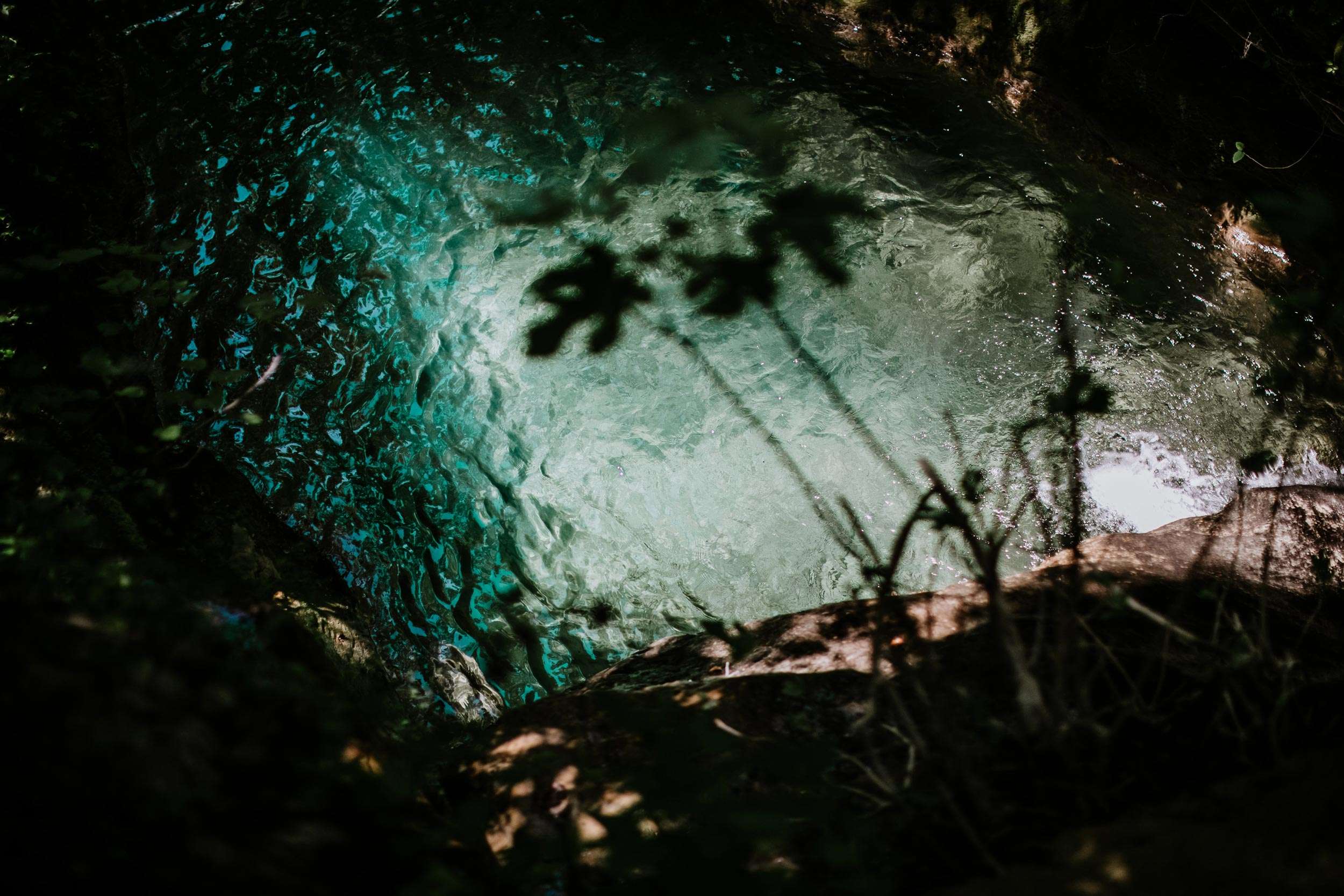 Technically, canyoning is a considerably accessible activity.
Upon booking, together we will choose the most suitable route according to your level and your desires. The routes presented are never extreme, ranging from initiation to the sportier descent.
Even for the most straightforward walks,
good motivation and the awareness of undertaking
a sporting activity that requires minimal physical effort are required.
Likewise, it is important not to have phobias related to water or height so that the activity, even if demanding, can be fun.
For the little ones, it is important that they already know how to swim and are used to walking.
LET'S CHOOSE THE CANYON TOGETHER.
LET'S DO A LITTLE BUREAUCRACY.
WE ARE AT THE INDICATED MEETING PLACE
We'll send you all the information and conditions for participating in the activity by email.
Based on your experience, your athletic training and your wishes, we will find together the canyon that best suits your needs.
You can call us or use the contact form you find on the site.
We look forward to seeing you on the morning of the activity!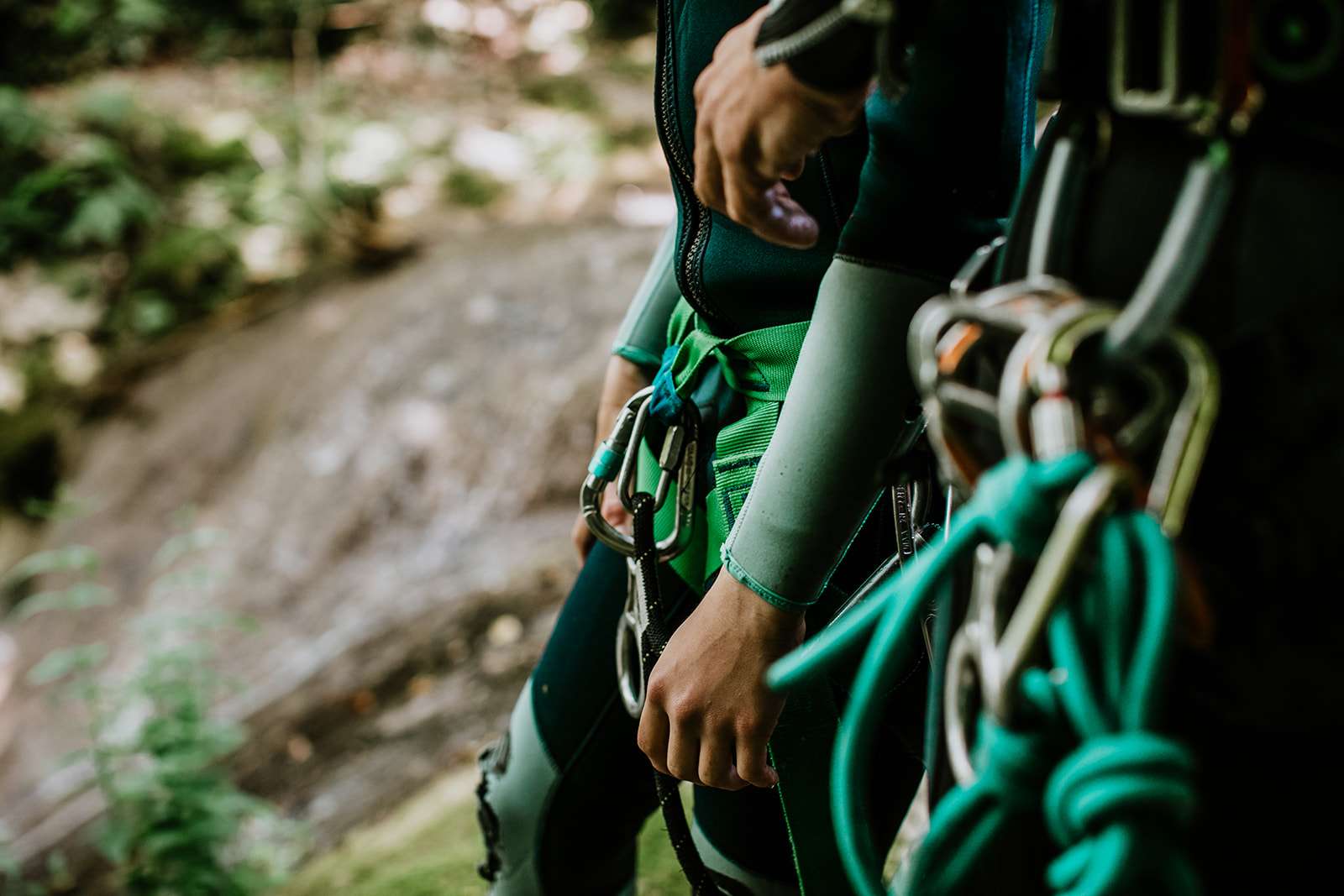 The price of the activity includes the loan of the specific technical material for canyoning that we provide you with:
neoprene suit
neoprene footwear
harness with descenders
and lanyards
helmet
Every Device for Individual protection used is compliant with current regulation and controlled regularly.
Upon booking, we will require height and weight of each participant so we can choose the most suitable equipment for each morphology.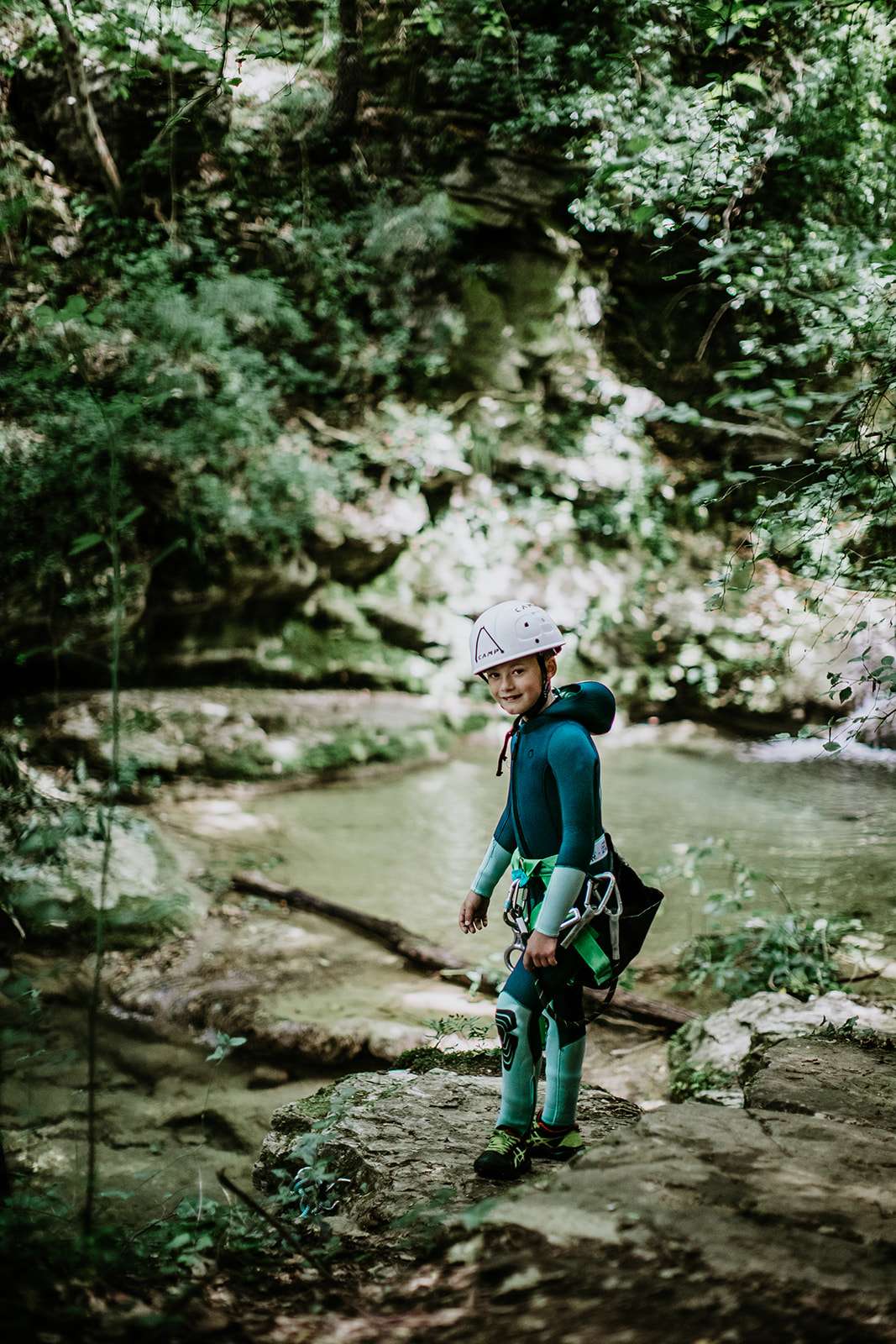 ITACA provides canyoning
in the most beautiful rivers of the
Tuscany and Liguria
with certified and expert guides.